What is Our Product About?
StepUp Health is a wearable medical device designed to measure vital parameters while using the most recent advances in sensor technologies
What is it for?
Medical device is designed to help severe COPD patients and doctors in managing this disease
Why COPD?
The Global Burden of Disease Study reports a prevalence of 251 million cases of COPD globally in 2016.
Globally, it is estimated that 3.17 million deaths were caused by the disease in 2015 (that is, 5% of all deaths globally in that year)
World Health Organisation 2017
How it works?
In combination of sophisticated software AI and the chest expansion analysis, StepUp Health provides processed health data both for the user and medical professionals
How it creates value?
StepUp Health COPD monitoring device complements COPD management practice by allowing an affordable solution to track patients' health remotely for long time periods. Long-term and continuous monitoring allows health specialists to identify underlying health-risks and the signs of COPD complications. Faster identification saves more time to react and prevent hospitalizations.
Features In a nutshell
Respiratory Parameters
Breathing Rate (BR)
Breathing amplitude (BA)
Oxygen Saturation (SPO2)
Other parameters
Heart Rate (HR)
Heart Rate Variability (HRV)
Arrhythmia Event, Coughing Count, Body Temperature
Software Capabilities
Easy patient prioritization
Early Warning System (EWS)
Specialist's dashboard
Easy health data analysis
Why is it important to measure Breathing and Heart parameters at the same time?
Different health reasons might cause COPD exacerbations (sudden health worsening/complications). Monitoring respiratory and cardiac parameters specialists can easier and faster identify the cause of exacerbation. This allows health specialists to react and treat patients more quickly.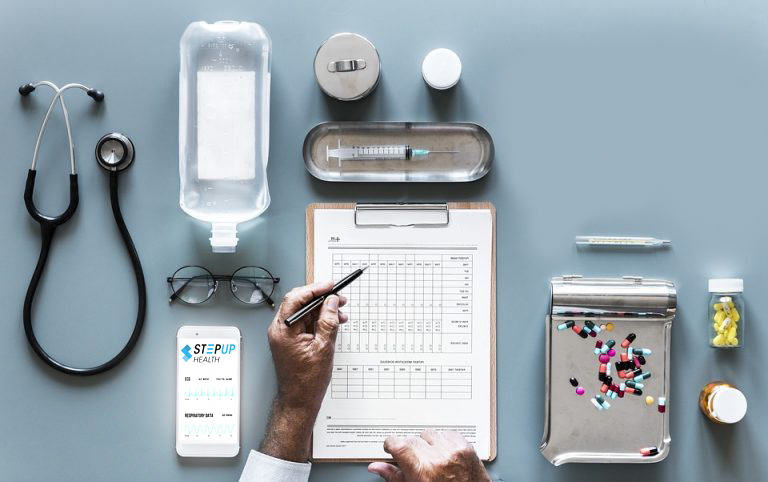 For Doctors:
Processed health data designed for quick and easy assessment of treatment and chosen medication effectiveness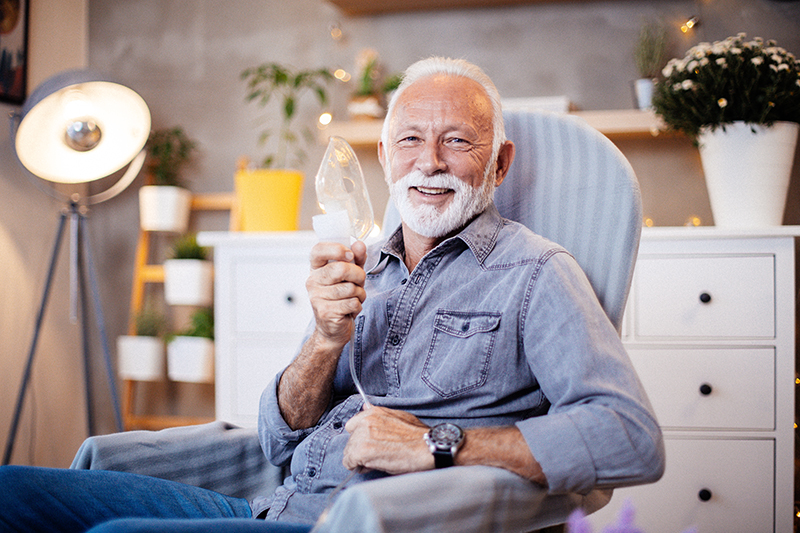 Both Patient's Recovery is Tracked and
Health Progress is followed up at home
Copyright © 2021 StepUp Health.